My Story
How it all began for me and how it's going:
---
I'll break my story down into 8 phases for you:
Phase 1: Early Childhood
I grew up as a very shy, under confident kid. My parents left their small town to start their own business in Delhi, made mistakes, had to take loans and had to take immense risks, self learn business and do massive hard work to afford to send me to a good school, live in the finest areas of Delhi on rent of course and send me to the best coaching institutes.

Money was always a struggle for us due to this. So my fee payments were always delayed everywhere.

Even going to birthday parties wasn't allowed because that would mean investing money in buying gifts for my friends.

Was constantly poked and demeaned by my school authorities due to delay in fee payments.

Was not allowed to give exams.
Was not given my yearly report cards.
Was ridiculed in the middle of my class mates.

And when my family used to manage to clear all dues and get my report card, that was even worse.

Because I was always a below average student.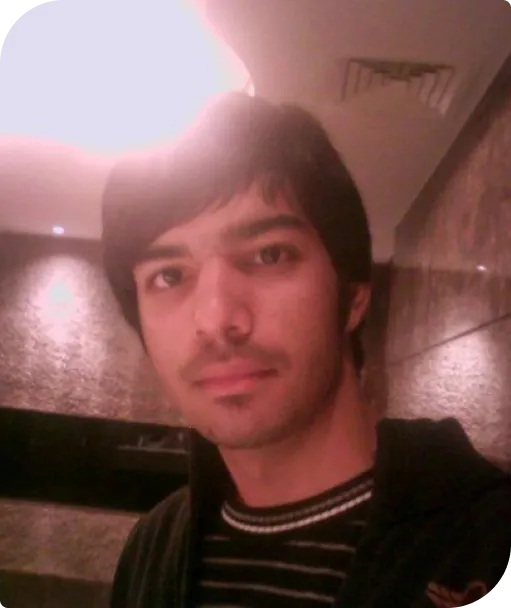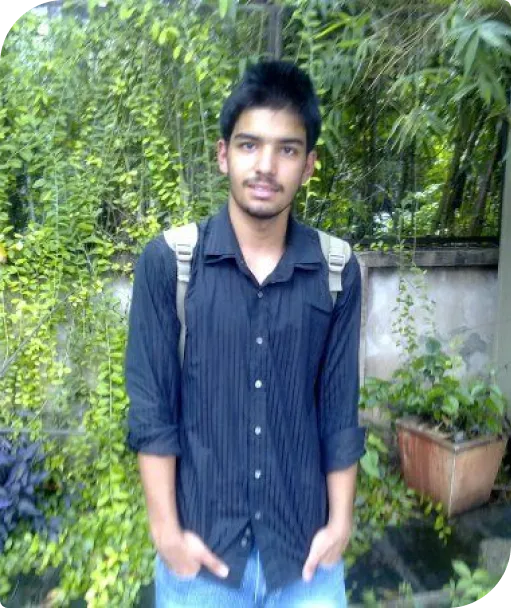 Phase 2: Things Getting Serious
One day my dad made me sit in front of him and made me realise how difficult things were financially.

And how important it was for me to level up in my studies so that I could get a good job and make money to be able to support the family with him.

I was put into a great education institution called AVTE in South Delhi.

That's where I met my first mentors, Mr.Vipin Setia and Dr.Mukesh Setia.

They took me from being a failure in my subjects to almost topping in my exams throughout my school.

The goal was clear: Get into a good engineering college, get a job, go for an MBA, make great money.

But then, engineering happened to me.
Phase 3: Engineering
I remember walking inside the gates of my engineering college campus. It is one of the best engineering colleges in Delhi. After getting into engineering I realised it was far far away from what I thought it would be.

Speaking to my seniors and teachers made me realise that I didn't want that life.

I didn't want to code or be one of the 300 people to get placed in big IT companies every year.

And this got me really worried, because the plan I had created for myself to support my family financially wasn't going my way.

That's when one of my seniors, called Bhavya, walked in to my class to make an announcement.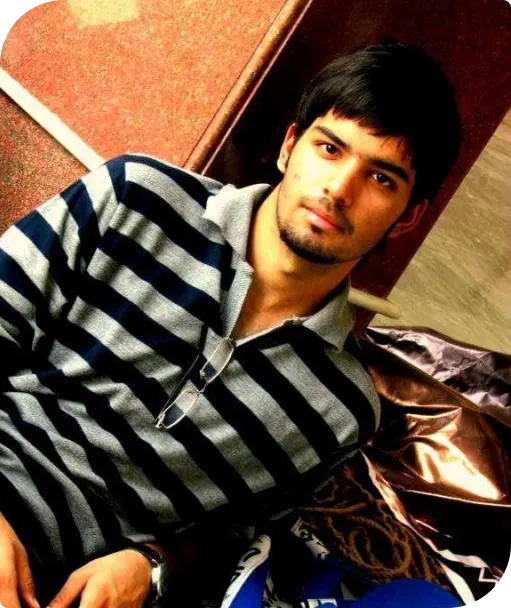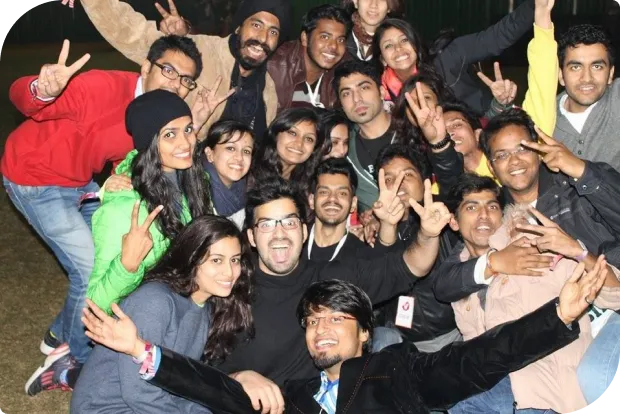 Phase 4: Internships
A bunch of seniors made an announcement about an internship program being conducted.

They were looking for college ambassadors to promote their products and increase their reach.

I interviewed for it, got selected and became one of their ambassadors.
This one opportunity opened doors to a whole new world of internships, companies and digital marketing.

I went on to give interviews, apply for internships, get referrals, pitch to companies to work for them as an intern.

I ended up interning with brands like LetsIntern, Micromax, Channel V, Viber, WeChat, Star Sports, OLX, Freecharge.
Phase 5: Making money
After getting experience from interning with these brands I stated pitching companies who used to offer internships to run college marketing programs. Which I would lead and manage.

I went on to leads teams of up to 300 college students Pan India.

Gave 1000s of downloads to apps like FreeCharge.
Sent 1000s of participants to events like the Channel V India Fest.

Made a ton of money for the companies I was working with.

This was the time wherein I sold travel packages to students in college.

And also got into network marketing wherein I sold to over 50+ people and became the fastest person ever to build a downline of 50+ people in the city.

All of this involved a lot of physical work. And I was skipping college almost everyday, had a 5% attendance and was hardly home.

I wanted something online. Something I could do from home.

That's when I started exploring ways to make money online.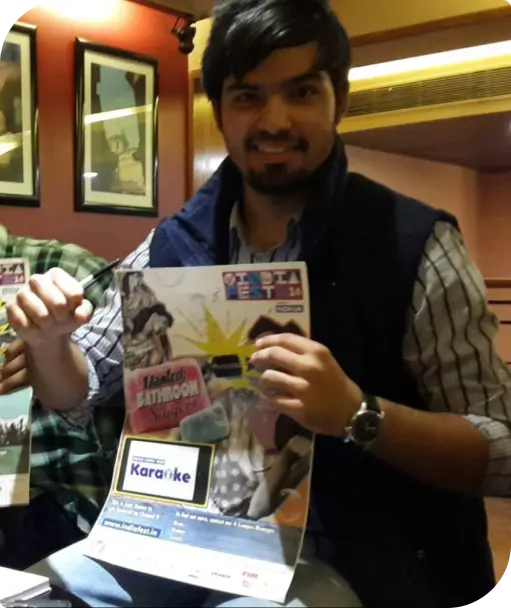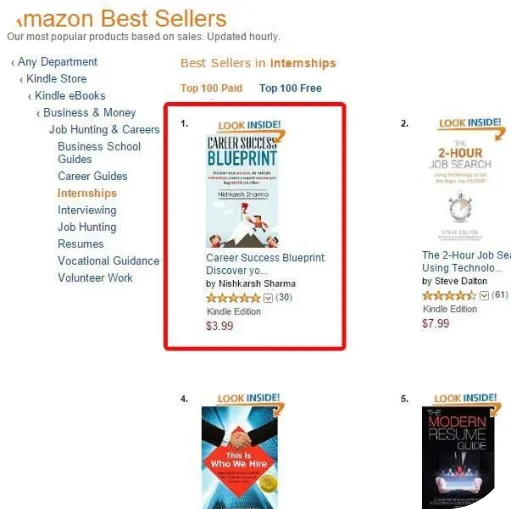 Phase 6: Online Marketing
I started searching for ways to make money online. Found a 100 things but decided to go with blogging.

Started a blog called HowToRuleOnline and then another one called LetsLearnToEarnOnline. Gave it my best, but could not make it work.

For the next 3 years I tried affiliate marketing, SEO, CPA, building websites etc. But couldn't make a dime.

My first dollar online was made after publishing a book on Amazon Kindle called Career Success Blueprint. It went on to become a best seller in that category. We packaged our learnings in a course and started selling it through Joint Venture partnerships on warrior plus and JVZoo.

While my partner was leading the Kindle business, I started exploring the world of freelancing, and making money on Fiverr.

To make money as a freelancer, I had to learn a skill. So I started learning the skill of making animation videos using Powtoon. Learned it, started a service and we started making 3-4L/mon from it on Fiverr itself.
Then we went on to form Blisstro Videos, an animation video company.
We created animation videos for several clients like DHL, Tinder and Deloitte. And scaled BV to 70 Lakhs+ in 2 years.

Then I started looking for something more scalable and something that allowed more freedom.

That's when eCommerce happened to me.
Phase 7: eCommerce
I got to know about drop shipping in 2016.
Found myself a mentor, paid him over 7 Lakhs to learn the business. Started my eCom business in April 2017.

Within a year of starting with Dropshipping we crossed 10 Crores in sales.
We were on the top of the world.

We mastered the art of selling printed T-Shirts mainly in the US.
We started and scaled multiple stores. And did over 30 Cr+ in revenue for our eCom business in the next 4 years.

As the market became more and more competitive, we had to transition into something with a high barrier to entry and with a unique brand voice and identity.

And instead of finding a product offered by some other vendors, I decided to utilise my dad's expertise in the world of shirts. He's been in the shirts business for 3 decades. And understands the craft like a master!

That's when I started my brand Kalmin Ross, in 2021.
KalminRoss is an international brand wherein we sell shirts mainly in US and India. KR did over 3Cr+ in sales within it's first year in business.

We've got our own production, a core team which includes 4 of us, my dad leads the entire production and 2 partners take care of marketing and operations.

While I was struggling to make money on the internet for years, I promised myself that I would share whatever I learned with the world.

And ideally build a knowledge based business.

This seed in me made me start my coaching program in 2018.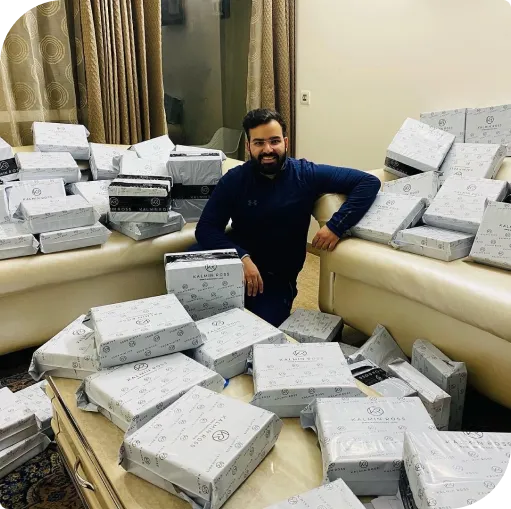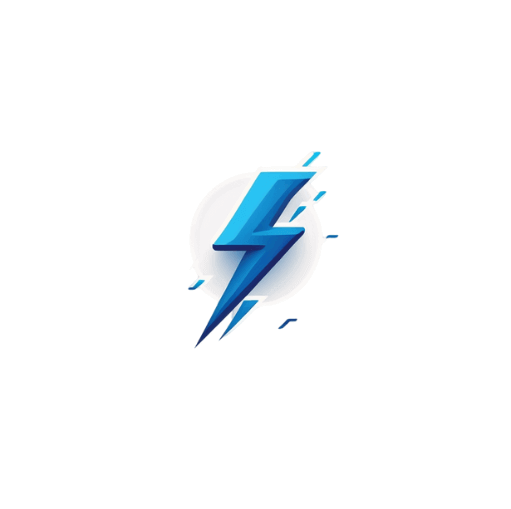 Phase 8: eCommerce Coaching
We started sharing our learnings and teaching people how to start and scale eCommerce businesses.

Our learnings have reached 1000s of people. Our top students have done over 40 Crores+ in sales combined for their own eCommerce businesses that they started from scratch through our coaching program.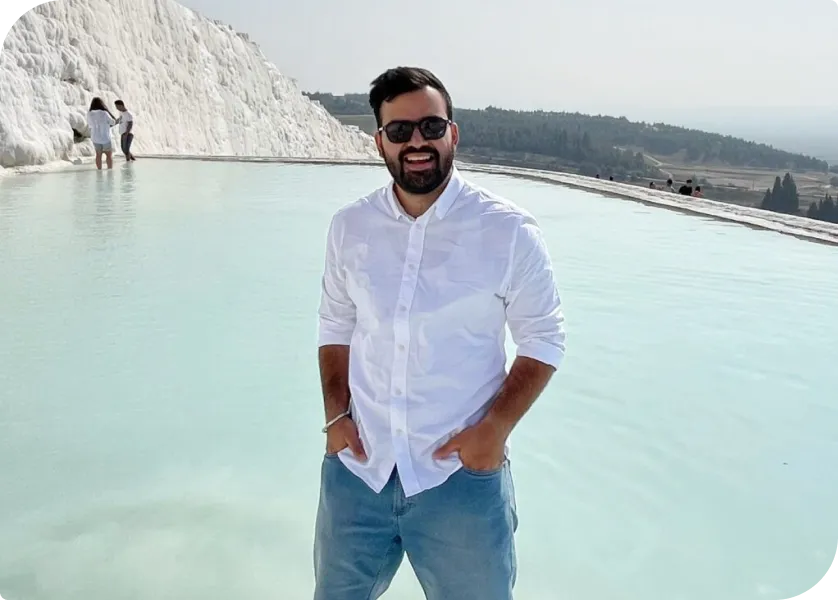 Currently, I'm growing my brand Kalmin Ross, creating content to help aspiring eCommerce entrepreneurs build their brands and helping people 101 through our group mentorship program

I've been there.
Struggled.
Made a ton of mistakes.
Learned a few things.
Made good money.

When I look back and ask myself what was I chasing when I started. I realise it was 1 thing:
FREEDOM

Freedom in terms of time, location and money.
Freedom to travel with my wife, family and loved ones.
Freedom to spend time with my wife and my family.
Freedom to buy the things I need and really want.
And freedom to craft a life that I wanted to live.

That's what my journey has all been about until now.
---
Through the things that I share here, I want to continue helping people get freedom. Freedom could have a different definition for everyone and I truly believe that building online businesses and making money online definitely gets people closer to freedom. It has for me, my friends and my students.

And it can, for you.
You can continue learning from the stuff I share across my social channels.

Keep Going.
And Never stop chasing your dreams.

Hope this helps.
Want to become a part of the next batch of my mentorship program?
Join the waitlist and receive email updates from me when we're ready to open enrollments for the next batch of our mentorship program: