In this post I'm going to break down my experience of using Skool as a user for 8 months and then for my online coaching business for the last 6 months.
And this is totally a non sponsored post, not made with an intention to 'sell' the platform to you and no one from Skool has asked me to do this. This is purely based on my own experience of first experiencing it for 8 months as a user and then using it for 6 months for my own coaching business.
I'll also show you how I'm using Skool for my own business and how it looks like to be using it.
I'll also share in the end how shifting to Skool has helped me grow my business. By just using the Skool platform.
So I've been in the eCom coaching space for 4 years now. And we've used different tools like Kyjabi, WishList, Teachable and Thinkific.
To create our clients-only communities we've always used FB groups.
I first got to know about Skool when I joined one of Sam Oven's programs. And before I started using Skool for my own business, I experienced and played with it for 8 months myself.
I loved using Skool as a user myself. And I wanted to give that experience to my own clients and students.
Here are the top 6 Skool features that I love:
1. The ClassRoom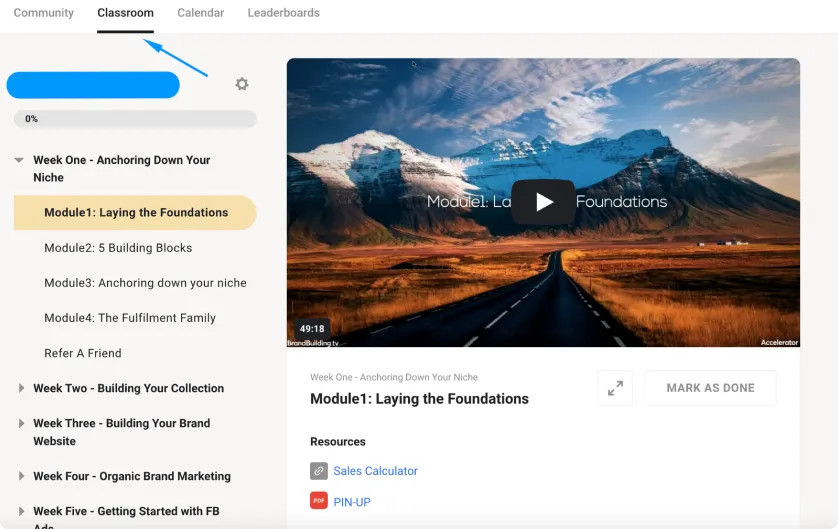 Classroom is Skool's content hosting feature. It's well structured, clean and very easy to navigate. You can divide your course content into different modules and sub modules.
Also, people can leave comments and ask questions below course videos. And the responses you share stay as responses on the course video page. This means that future students, who might have the same questions after watching the videos will already have the answers from you below the video.
The Community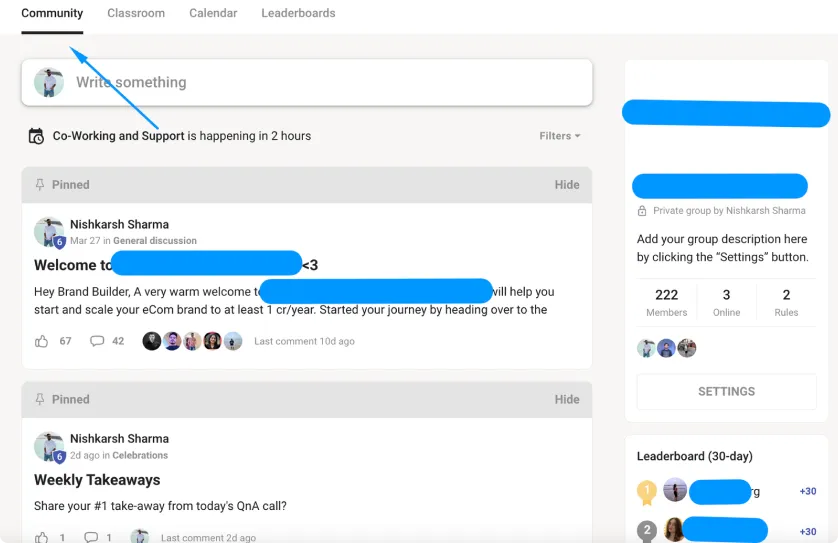 Community is Skool's most powerful feature. People can post questions, share feedback and help each other.
Whatever is posted in the community is searchable. So the community also acts like a knowledge base on its own.
You can also pin the top posts. Like the welcome posts that should be visible to your members.
3. Calendar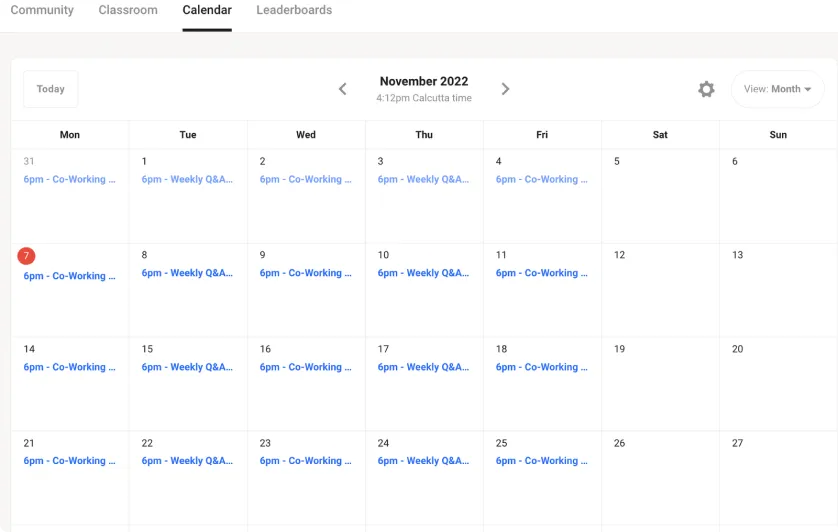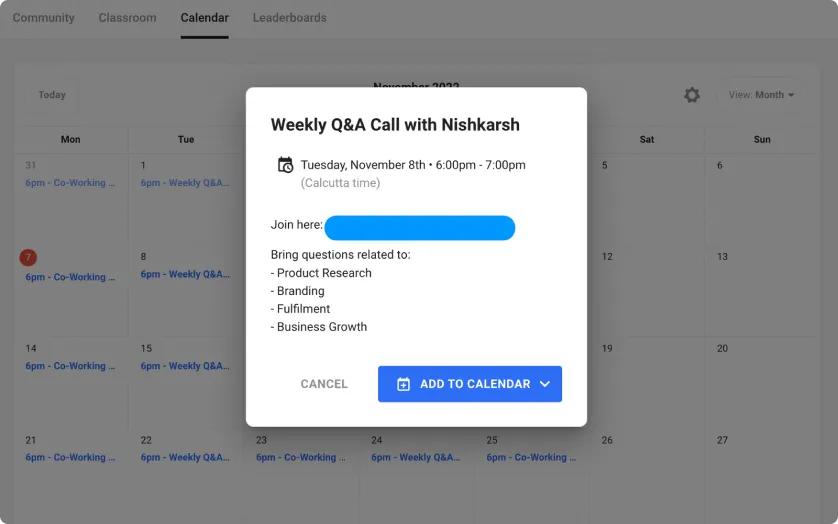 The Calendar tab lets you create events, select timings and automatically send reminders to your community members about them.
4. Members activity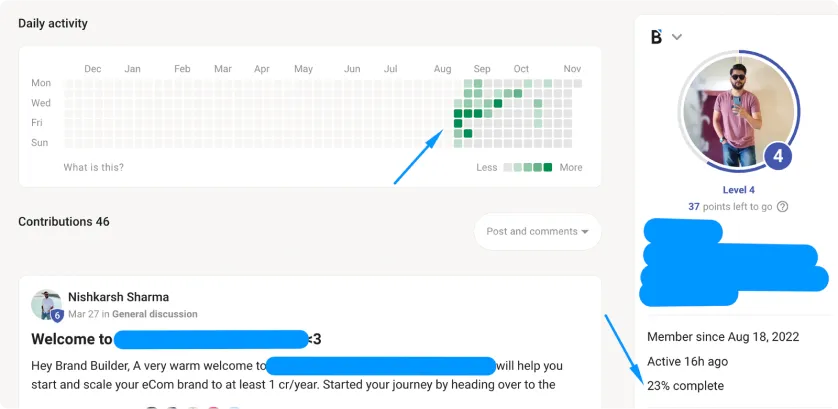 When you click on a member's profile you can see their activity, comments and course completion rate.
5. Communication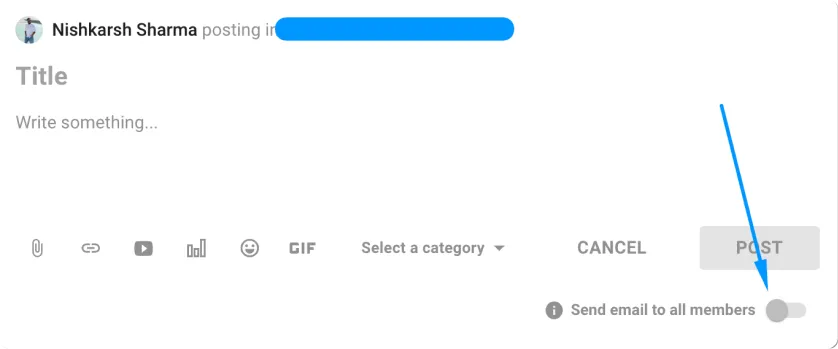 Skool gives you an option to make a post and email it to all the members automatically. You can do this once every 72 hours(as of now) so that you don't spam your members lol. So you can send important notifications to all your members, with just one click.
Also, members can interact with you and each other 1-1 through the internal messaging feature within Skool.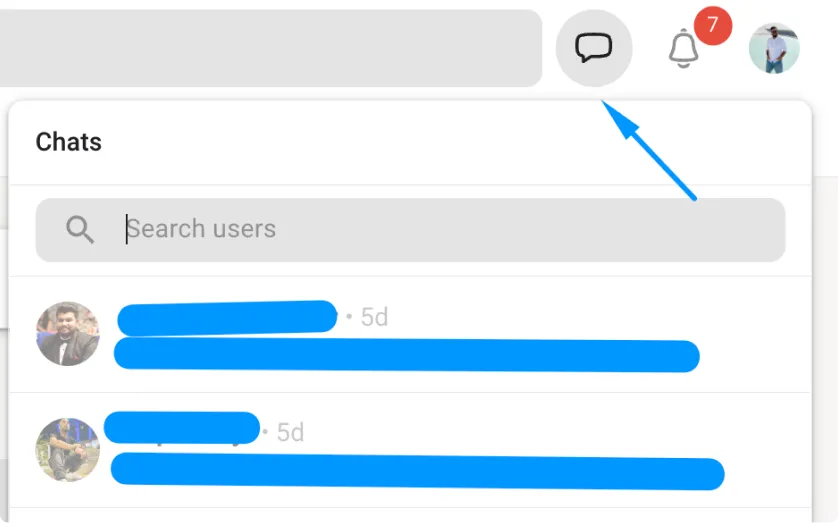 Skool also sends every member daily and weekly summaries of what's happening inside the community. Which keeps them interested, curious, engaged and excited.
6. User Support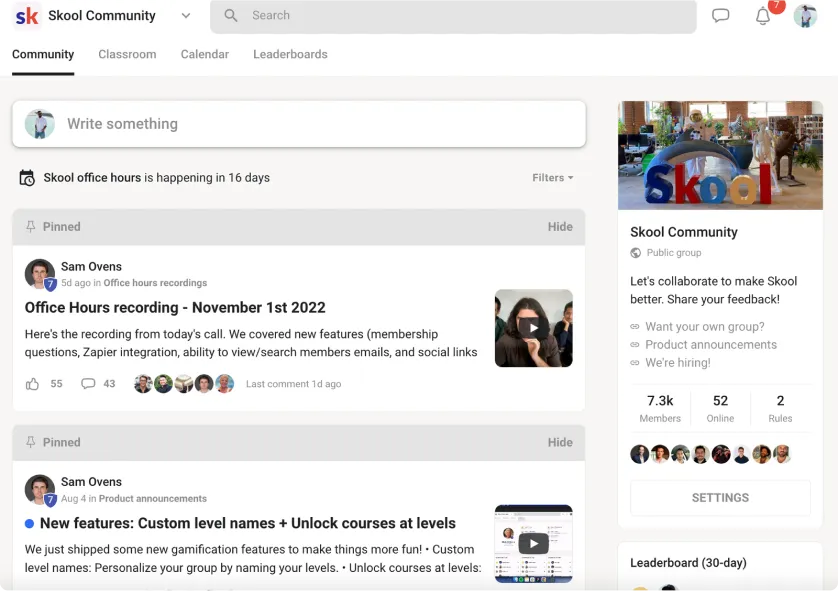 They have a complete dedicated community to support users like us.
They've got easy tutorial videos to understand how Skool works, a community where you can share feedback and get help and they also share cool things info business owners can do to grow their coaching business.
And this is really valuable because Sam Ovens, the founder of Skool, is one of the most reputed and trusted coaches in the online space. He's the #1 guy in the world when it comes to building coaching businesses.
So overall, Skool lets you create your own world.
A private closed space with your community, students or clients.
And this Is WAY better than the usual combination of course course hosting platforms + fb groups + google calendar + email reminders.
Like I said in the beginning, offering Skool in itself has become a huge part of our offer.
Our clients have given us great feedback about it.
In fact they love the platform, find it well structured, they love the community and feel closer to us. And they have a reason to keep showing up consistently.
This has enabled us to increase our value offering for our program and also provide a great experience to our clients.
This creates a win win for us as coaching business owners and our clients, who end up taking more action and getting better results.
So I highly recommend Skool to you if you're a coaching or information business owner or want to build a community and monetise it.
If you've got any questions about Skool, you can leave a comment below. I'll be happy to help.
If you feel that this post will help you take a decision about Skool, you can become a part of it using this link.