Yesterday, I got an opportunity to speak at TedX.
This reminded me of my early days starting as an entrepreneur. All I wanted was to be a speaker lol. I even had the TedX stage picture on my dream journal.
This was because of multiple reasons:
I loved to speak
I genuinely wanted to help people
I wanted attention
The problem was, back then I didn't know what to speak about. I didn't have a clear path to help people. And I didn't have enough value to add to people's lives to get their attention.
Everything changed for me when I started my print on demand business in 2017. We crossed a million dollars in sales within the first year. We started teaching people how to do it for themselves through our mentorship program. Our students went ahead and crossed 50 Crores in sales for their own POD businesses.
Then in 2021 we started Kalmin Ross.
While doing all of this, we were also creating content. Content about eCommerce and businesses. We started getting noticed.
Like we recently shared this reel which went on to cross 2.4 Million views in 3 days on Instagram.
If I hadn't gotten into POD, all of this wouldn't have happened.
And I wouldn't have been recommended and invited for the TedX talk which I recently delivered in VIT, Pune.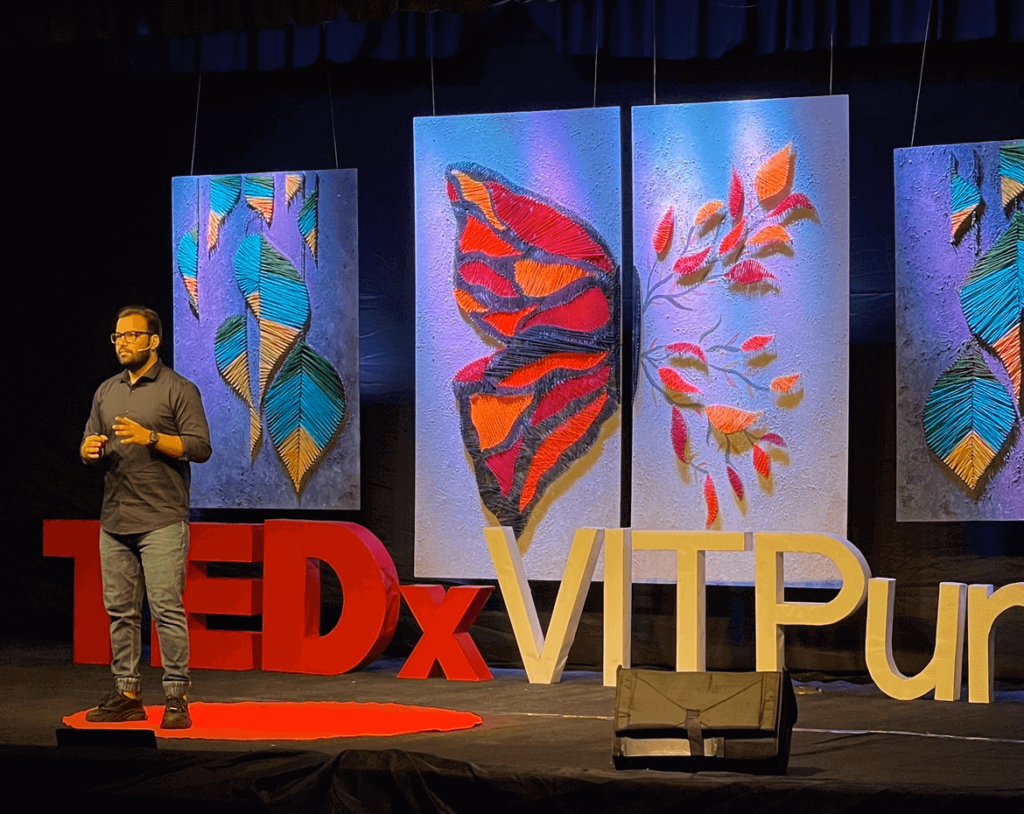 I definitely was a huge personal milestone for me and I'm really thankful to the universe, to God, my family, friends and of course everyone who loves me and supports me (you).
I don't want to make this melodramatic, but yeah, I'll still say it:
Whatever you put your hands on, make it work.
Just don't stop. Just don't give up.
Believe in what you're doing and you'll eventually get there.
All that matters is the walk. Never ever stop walking the path you choose.